Latest O2 Deals and Offers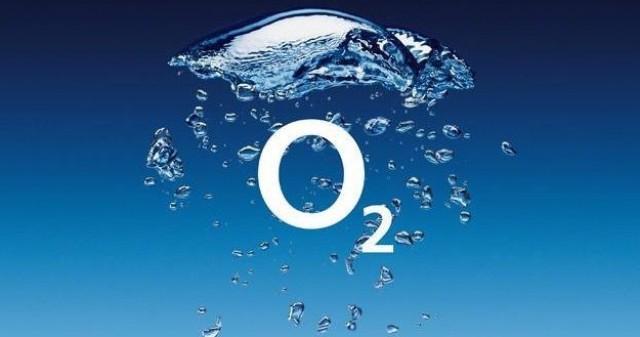 Forces Discount Offers bring you some of the best and latest Mobile Phone Deals from O2. They have loads of great offers available and at reasonable prices for lots of different mobile phone contracts.

O2 Sales for Military!
Get the latest Deals and Offers from O2 - amazing discounts on mobiles, accessories and tablets! Get up to £120 off! Available for Military Forces, Family and friends.
O2 have been around for years and therefore can offer some good deals for Forces Personnel and their Families – To claim the offer just click through to the O2 site today!
O2 is one of the UK's leading communications companies and one of the most well known to boot. O2 is one of the top telecommunications service providers in the UK and the official website provides all the information about the currently available pay and go deals, monthly plans, and SIM only offers.
The company is renowned for providing its customers with great deals and can also claim to have the highest customer satisfaction for any mobile provider. This is a particularly impressive record, especially considering they have over 23 million customers! O2 have a strong online presence as well as over 450 stores located around the UK, making it ideal for those who prefer to speak to an experienced advisor in person
O2 understand that mobile phones have become an integral part of our daily lives and therefore it is important that our phones and their contracts suit our individual requirements. Therefore they work hard to help you find a contract that suits you and provide you with some great offers along the way. For example, O2 run a Refresh and Recycle deal, whereby you can upgrade your phone during a current monthly contract, this means you will no longer have to hold on to an old handset for a whole year and you can always have the latest model. You can even trade in your old handset and use the money from that as credit towards your new phone.
If you are looking to make the most out of O2 then be sure to check back with us regularly for all the latest offers and promotions that can help you get your perfect phone contract and even more for your money. We constantly update our offers and recommend you check them out before jumping in at the deep end and spend more money than you need to.
O2 MILITARY FORCES DISCOUNT

Huge SIMO Data deals!
Get big data packages on O2 - 10GB for £19 oR 20GB for £21! - loads of new data deals

Samsung Galaxy S8 - 3GB Data
Get the Samsung Galaxy S8 today with great savings! Pay only £9.99 up front! PLUS LOADS OF EXTRA DEALS!

SAMSUNG GALAXY S7
Get the Samsung Galaxy S7 for £9.99 up front Plus option of 20GB of data for price of 5GB. - I got this for my wife for a gift and she loves it.

SIM ONLY MASSIVE DEALS
Go large for less – 20GB for £21 SIMO Deal- 15GB data + Unlimited minutes and texts.

SIM ONLY MASSIVE DEALS
Go large for less – 25GB for £40 SIMO Deal + Unlimited minutes and texts.

iPhone 7 Awesome Deal
Get the new iPhone 7 from only £42.00 a month with unlimited mins and unlimited text and 1GB of superfast 3GB data. A saving overall of £120.

iPhone 7 Plus Deal
Get the new iPhone 7 Plus from only £47.00 a month with unlimited mins and unlimited text and 3GB of superfast data. Handset £9.99. Offer ends 26 JULY 17.

iPhone 6S Offer - SAVE £58
FREE HANDSET - Get the iPhone 6S for only £38.00 a month - unlimited mins+Texts+1GB of data. Save £58. Offer ends 26 JULY 2017.

BRAND NEW IPHONE SE
Get the brand new Iphone SE for FREE and only £25.00 a month. Amazing value. You get unlimited minutes, Unlimited texts and 2GB of data.

Big SIM Only Bundles for £10 a month
Get an amazing big bundle Pay Monthly SIM today! with O2 for onlyh £10 a month - No contract!

BEST PHONE 5S DEAL
Get a Iphone 5S handset with O2 from only £21.00 a month. Amazing deal. Don't miss out! 500 Minutes, Unlimited Texts and 500MB of Data.

SAMSUNG GALAXY S6 32GB
Get the Samsung Galaxy S6 handset for FREE. This bundle includes unlimited Minutes, Unlimited Texts and NOW 1GB of data. All this on the O2 Network for ONLY £33.00 a month.

Already with O2? 20% Off Tablets
O2 Pay Monthly customer? Get 20% off your Airtime Plan, on 2GB and above tariffs. Another perk of being on O2.
HAVE YOU SEEN O2 HOME?

SMART HOME WITH O2
Turn your home into a smart home. Control your cameras, heating, lights, locks and more with your phone.
HOW DOES IT WORK? Control your home from your phone with the O2 Home app and hub. The hub connects all of the smart devices and tells them what to do. And the app talks to the hub so that you can control your locks, plugs, cameras, heating and more, when you're out and about. Easy.
O2 HOME
Turn your Home into a Smart Home today!