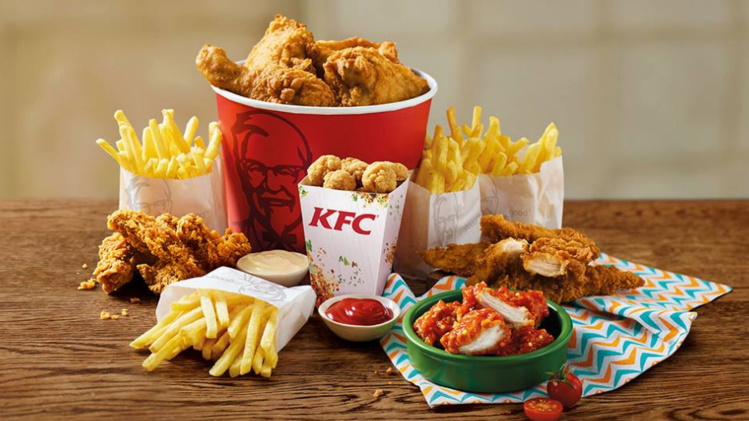 KFC with a Forces Discount
Feeling a Little hungry? KFC can help! KFC is an abbreviation of the words Kentucky Fried Chicken, which means it doesn't come as a surprise that the company headquarters are currently in Louisville, Kentucky. They were founded in 1952 with their first chain in Utah.
One of the faces behind the brand is Colonel Harland Sanders, who became part of KFCs marketing. He is very recognisable are the face of the brand, with his glasses and beard becoming an iconic reminder of the brand.
As you may have guessed, KFC are famous for their fried chicken. They are known to use a secret blend of herbs and spices to make their chicken the best it can be. I'm sure many of you would agree that their chicken is some of the best you've ever tasted.
Not only that but KFC have something for everyone. Whether it's a family feast you're looking for or just a small lunch for one, KFC has got you covered. With their varying price and product range, its pretty hard to not be able to find the dish that's right for you!
FAQs and Help
Does KFC have a military discount?
No. Unfortunately KFC no longer offer a military discount. However why not try showing your MOD90 to your local store and see if they offer something locally?!
If you are looking for a more specific deal then you can check out our page. Here we supply the most up to date offers for you, so you can spend more time enjoying while spending less.
Does KFC do student discount?
Yes, KFC has a discount on offer for students through their partnership with Student Beans. This offer allows students to redeem a free Original Recipe Snackbox when they spend over £3 on a single transaction. To sign up to Student Beans and receive this offer you can click here.
Does KFC do NHS discount?
No, unfortunately KFC aren't currently running a specific discount for NHS staff. However, as some KFC's are owned by franchise partners then the rules could be different from store to store. Therefore, we suggest checking in your local store for NHS discounts.
What's in a KFC bargain bucket?
If you've ever wondered what the contents of the KFC bargain bucket is, then here's your answer. The box contains 6 pieces of original recipe chicken and 4 regular fries, so it's a great bargain for those family nights in on a weekend.