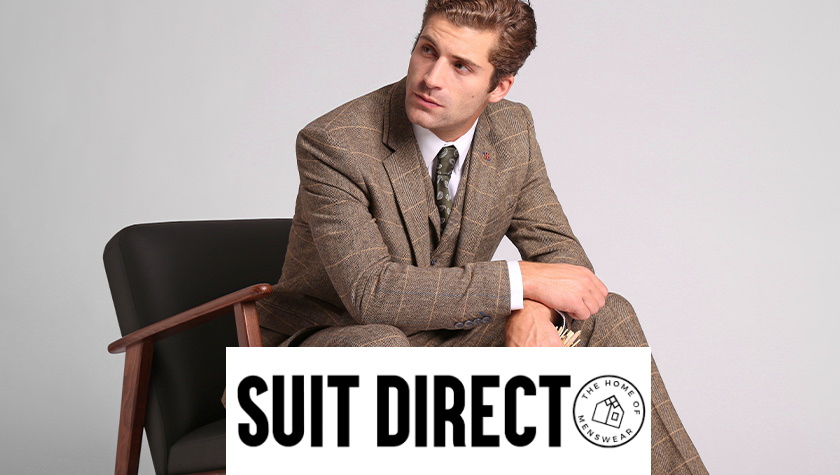 Save Over 60% on Suits & Accessories
Get these huge savings on suits, clothing and more at Suits direct online today.
Does Suit Direct offer a forces discount?
We have teamed up with the people at suit direct to offer a HUGE 10% Discount for the Military community. Just use the suit direct forces discount code at the checkout to save 10%.
How can I get a discount at Suit Direct?
There are still a number of different ways to save money on your next order. The best way to find  all of the offers and promotions currently ongoing is to visit the Suit Direct website. You'll be able to find the best deals and biggest discounts on the website homepage.
From discounts to end of season sales, checking the website is one of the quickest ways to find promotions and savings. Most savings and discounts are only available for a limited time so we recommend checking often for any updates. However, don't forget  we have a 10% discount code listed above!
When on the Suit Direct website, be sure to check the Clearance section. You'll be able to shop the biggest savings on the whole website across a range of clothing and accessories. Typically the clothing and accessories in the Clearance are only available while stock lasts so the savings are only for a limited time. As the items here change so regularly, we highly recommend keeping an eye on the Clearance and acting fast on anything you like.
Checking the dedicated discount code page on the website is another great way to stay up to date with the current savings and discounts. You'll be able to easily find all of the official discount codes in one place. You can also sign up to the Suit Direct newsletter to easily stay up to date with the latest discounts and promotions. You'll get exclusive offers and the latest news and product launches sent straight to your inbox. This is a great way to make sure you don't miss out on upcoming promotions. If you are a new customer, you'll also get an exclusive 15% discount code to use on your first order. This is only available when a new customer signs up to the newsletter for the first time.
You can also follow Suit Direct on their social media pages on Facebook, Twitter and Instagram to keep up to date with upcoming news and promotions. There is also plenty of product ideas for your next Suit Direct order.
Does Suit Direct offer free delivery?
At the moment, Suit Direct offers free delivery on all orders over £70.  All other order will have a small additional delivery fee of £4.95. For more information on the delivery options available and the prices, head to the Suit Direct website.