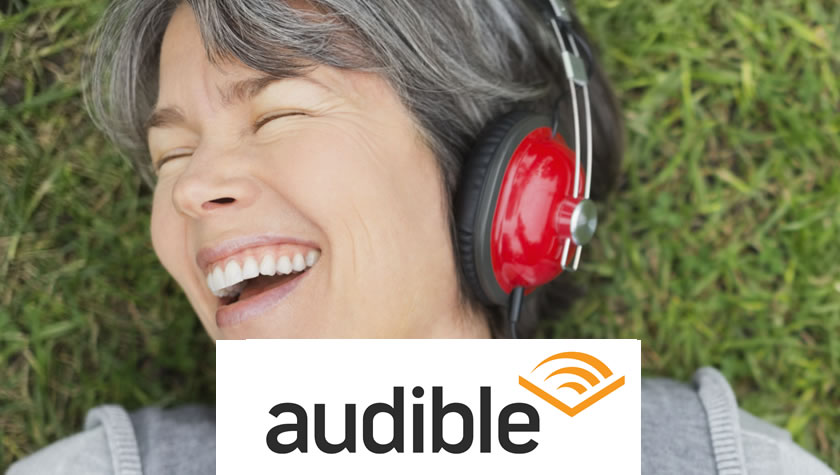 Get 50% off membership for 3 months
Forces Discount Members can get 50% off membership for 3 months - thats just £3.99/month for the first 3 months!
Want to use your forces discount to save 50% on your EXCLUSIVE Audible subscription?
There's nothing better than getting transported to a new world while reading a great book, but to many of us carrying around a book is not practical. Audible allows you to get access to hundreds and thousands of books and podcasts from your electronic devices.
So whether you're always on the go or don't have the space at home for a large book collection, Audible might be a great alternative. Concerned about Audible eating your mobile data? Audio books and podcasts can be downloaded to your device so you can listen to them anytime.
If you already have a number of audiobooks and podcasts on your devices, you have the options to add them to your Audible library to have everything in one place.
Does Audible offer forces discount?
Yes, Audible does offer forces discount. Audible is currently offering a 50% discount for forces for the first 3 months of your membership. With this discount you get 1 free credit a month plus up to 80% off thousands of bestsellers and podcasts for £3.99 a month, instead of the usual £7.99 a month.
How do you get a discount on Audible?
To get your 50% discount on the first 3 months of your Audible subscription, simply following the link at the top of this page. This will allow you to redeem the military discount offered by Audible.
How does the Audible free trial work?
If your unsure if you would like to sign up for an Audible subscription, you can try before you buy with Audible's free trial. By visiting the Audible website, you can sign up for a 30 day free trial. After this trial ends, you will be charged the full monthly cost of £7.99 unless you cancel your membership and make use of the military discount on this page.
What books are available on Audible?
There are hundreds of thousands of books in the Audible library. This includes bestsellers such as the Game of Thrones series, Michelle Obama's memoir Becoming, to classics like Wind in The Willows. With so many titles, you're guaranteed to find something interesting to read.
Is Audible free with Prime?
Unfortunately Audible is not free with a Prime membership. Audible is a separate service to Prime so both require their own subscriptions. If you also have a Prime subscription, a small number of books are free with your membership.
Does Prime offer military discount?
At the moment, Amazon does not offer military discount on Prime memberships. If a discount does become available we will update this page so be sure to check back often.