SKY MILITARY DISCOUNT + PROMOTIONS
Forces Discount Offers bring you a great package deal from SKY. Get a Reward with your next SKY package today. Whether your looking for a basic SKY package (TV, Broadband, Telephone) or a Box Set pack, you can get up to 40% DISCOUNT on Selected Sky Bundles online today!
We have arranged this offer is available for all serving members of the Military, Veterans and their families. Make sure you spread the word and let everyone know of this Sky Forces Discount offer today!
SKY Black Friday Deal for Military Families
With Black Friday on the way, we have been given an early bargain for you and the family. The new Sky Deal is amazing! You will get a FREE 43″ UHD TV with Sky Cinema, Entertainment Package, HD Channels and Ultimate on demand boxsets (Netflix + Sky) – for Only £55 a month. The usual price for this is £65 or more.
So pick up this bargain today and get a FREE UHD TV in the process.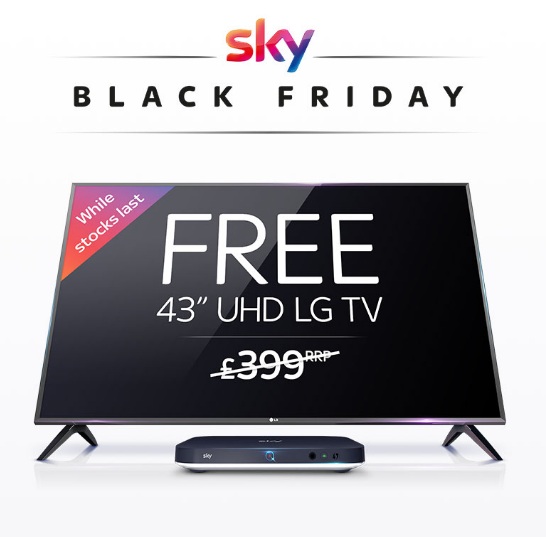 DISCOUNT SKY TV
Sign up today and get awesome discount with Forces Discount Offers
ALREADY A SKY CUSTOMER?

 
Sky have always got deals and offers for new customers, but what about existing customers? As a customer of sky it can be quite disheartening  at times seeing all the new fancy deals being offered to new sign ups.
Therefore the best thing you can do is contact Sky direct and explain that you would like a better deal. You must be prepared to be forceful and explain your situation and that if you're not happy you will take your custom to another provider.
If you are going to ring Sky and try to haggle a new deal, make sure that your contact has already ended. This will give you a great position of power as they know you could sign up with another TV company.
Just Remember to:-
Be polite
Be firm
Explain you are valued customer
This will all help you in negotiating a better deal on your Sky TV and Broadband so you wont have the hassle of setting up a new provider at home. If you ring Sky their customer service number is 0800 151 2747 or contact via website here.

Upgrade your Sky Package NOW!
Upgrade your SKY Package for Black Friday - Check out all these Amazing offers and don't miss out!
DISCOUNT SKY TV
Sign up today and get awesome discount with Forces Discount Offers
BEST SKY TV DISCOUNT FOR MILITARY FAMILIES!
This is probably the best Sky Deal available for Military Personnel and their families! So if you are looking for a Sky deal this is the best time to get your Sky !