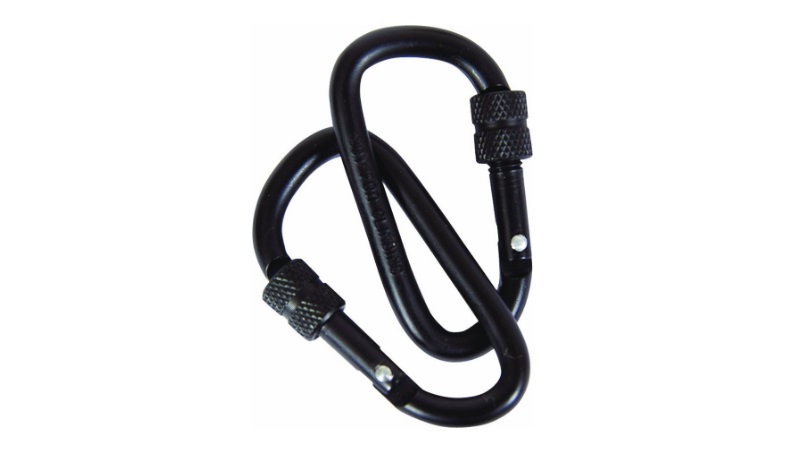 [offer_product]
Looking to attach extra kit to your bags or camping kit? A simple and easy way to do this is using Carabiners! You can get these strong and lightweight Black Carabiners today for a cheap price.
They are ideal for hanging off Rucksacks, Bergens or securing keys. They have a gate locking mechanism which means they wont lose your kit. They are are approximately 8mm wide and 8cm long black in colour.
So get this 2 pack of Carabiners today! Not suitable for climbing.