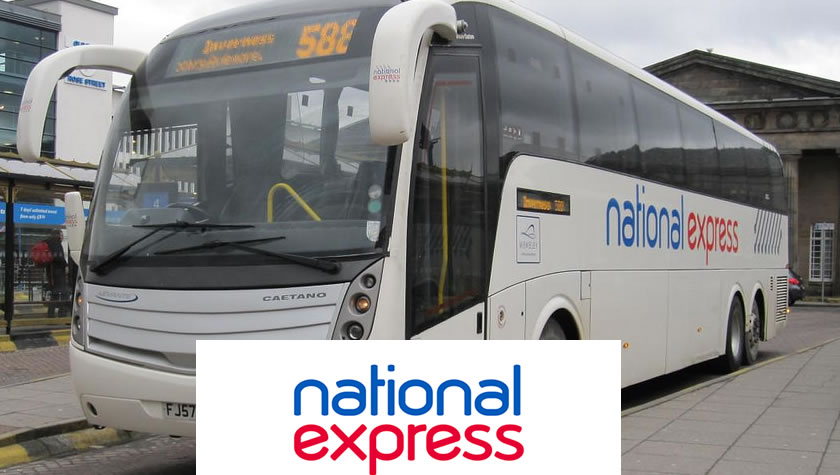 Looking for tips to getting the most out of your Forces Discount against your next journey with National Express?
With over 570 destinations across the UK and Europe, you're guaranteed to find a coach no matter where you're going. If you're looking for something more than just a way to get somewhere, why not check out a National Express holiday! Enjoy short breaks without having to stress about where to stay. Whether you're looking for a budget break or looking to treat yourself to a luxury break, you'll find plenty of options.
Does National Express offer forces discount?
Yes! You can get up to 60% off on your next journey with National Express. To get the forces discount, head to the Defence Discount Service website and login. You'll then be able to book your next journey and save yourself some money! Then when boarding your coach, you'll have to present your Defence Privilege Card from Defence Discount Service. You can head to their website for more information and to book your tickets.
Are there any National Express discount codes?
There are a number of ways to grab yourself a discount to use when you next book a coach. One of the easiest ways is to sign up to the National Express newsletter. By signing up, your guaranteed to have special offers just for subscribers. You can also check out the National Express social media pages for even more exclusive offers. They can be found on Facebook, Twitter and Instagram. If you don't check your social media accounts often you can also download the National Express app from both the App Store and Play Store to get notified of upcoming discounts and offers.
How do I get a National Express Coachcard?
If you regularly book trips with National Express,  you may be able to sign up for one of 3 Coachcards. Currently, the 3 Coachcard types include; a Senior Coachcard for 60+, a Young Persons Coachcard for 16-26 year olds, and a Disabled Coachcard. These may not be applicable to everyone but, if you may think you fall into one of these 3 categories, head to the National Express website to find out more. With one of these Coachcards, you'll be able to save money and get upto a ⅓ off standard fare prices.