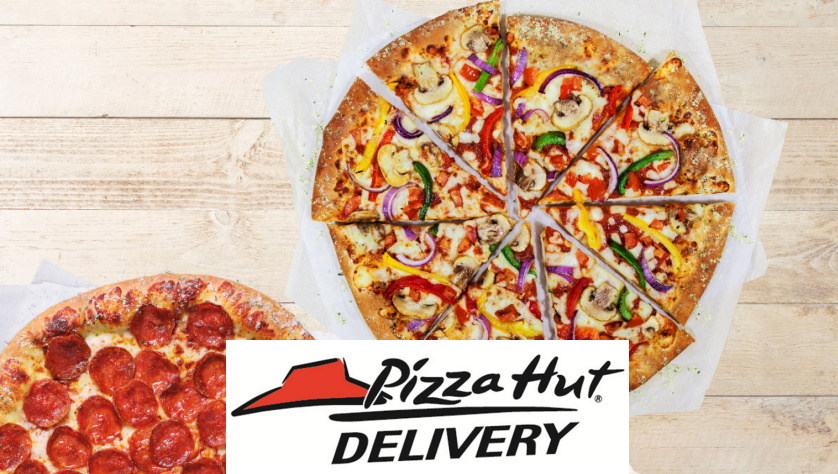 50% OF PIZZA HUT DELIVERY
Military, Veterans and family can get 50% off pizza's and sides at Pizza Hut Delivery! (minimum £30 spend) Use the code at the checkout.
Want to get 50% off of your next Pizza Hut order? Then we have the deal for you.
If you're a fellow pizza lover, then Pizza Hut is the place for you. Pizza Hut is a restaurant chain, best known for their great quality pizzas and great range of toppings. It was founded in 1958 by two brothers, Dan and Frank Carney in Wichita, USA. In 1973 the restaurant chain opened their first store in the UK, and we've been enjoying their pizzas ever since.
Today there are more than 700 restaurants and delivery outlets in the UK. Pizza Hut brought deep pan pizza to the UK as well as other tasty inventions, such as stuffed crust and cheesy bites.
Pizza Hut UK offers delivery, collection and dine-in for their customers. If you aren't quite sure which Hut is your local one though, Pizza Hut offer a 'Find a Restaurant' option so you're always able to find the best location for you.
To give you more for your money, we are working with Pizza Hut to get you a 50% discount on your next order. Just use the code provided on this page and you can redeem your discount.
FAQs and Help
Does Pizza Hut offer military discount UK?
Yes, Pizza Hut offer 25% off food for Defence Discount Service Card holders. We are currently also offering all forces members a 50% discount at the moment.
Does Pizza Hut do blue light discount?
Yes, if you have a Blue Light Card you could get 25% discount on your next food purchase with Pizza Hut.
What are Hut Rewards from Pizza Hut?
Hut Rewards is a way for Pizza Hut to give back to you! It is a loyalty rewards scheme, where customers can earn 'slices' which can be used to redeem your reward. Customers can earn 1 slice for every £10 they spend at Pizza Hut. Depending on the amount of slices collected, the customer could earn a free side, medium pizza or large pizza. The rewards you can get for your slices collected are:
5 slices for a free side (classic/premium),
7 slices for a free medium pizza,
10 slices for a free large pizza.
Note: To participate in Hut Rewards you must be 18 years old or older and be a resident in the UK.