FORCES EE MOBILE PHONES

Save up to £144 on an iPhone 14
Save up to £144 on an iPhone 14 and save a further £288 if you trade in an eligible iPhone

Biggest ever savings of up to £576 on Galaxy S21 FE
Get a Galaxy S21 FE from just £31 Per Month - EE's biggest ever savings of £576. Grab it before its gone.

Save £336 on a Google Pixel 7
Get a Google Pixel 7 from just £36.90 Per Month - a saving of £336. Grab it before its gone.
As part of the BT Group, EE Mobile is included in the largest and most advanced digital communications company in Britain, providing its residents with great quality mobile services. Today, EE can claim to service more than 30 million connection across its mobile, fixed and wholesale network.
Although it is part of the BT Group, EE has received its own widespread independent recognition over recent years, from being ranked as the UK's best overall network, to being recognised as the best consumer and business network at the 2014 & 2015 Mobile choice consumer Awards.
Does EE offer a military discount?
Yes! At the moment, EE Mobile offer our Armed Forces Personnel 20% Discount on Mobile Phone Contracts and Mobile Broadband. You need a discount code prior to purchasing your phone or mobile broadband. We've put together this guide so you can find out everything you need to know about the 20% military discount with EE.
How to claim your EE Forces Discount?
You can do this through the EE Perk Portal, where you need a valid email address and payslip. EE Staff use this information to validate your employer and once this is complete you will be sent a link to generate your discount code.
Once you're in possession of the discount code you can use it to purchase a new phone online and it also works for up to 5 family or friends to benefit.
What documents do I need for EE Forces Discount?
So often Forces veterans need to upgrade or get a new deal with EE but don't have access to the email system. However providing an army email is not essential, as long as you have some other form of proof to upload. For example, documentation received upon discharge from the RAF, Navy or Army that you served uploaded to the perk system should be enough to qualify for the EE perk 20% discount. If you are still unsure, we recommend contacting EE customer services. They will be able to help and advise what you need as proof of service.
This can be done when you register an account with EE Perk.
Can you get the discount as an existing customer?
If you are already a member of EE and want to receive the perk then you would have to contact them direct by ringing 150 from an EE mobile. EE will then be able to help you get this military discount. This is the only way to receive this perk as an existing customer. If this changes in the future, we will post an update here so be sure to check back at a later date.

How can I get a discount with EE?
Along with the discount for members of the armed forces, there are a few other ways to get a discount and save with EE.
One of the quickest ways to save is to check the offers at the top of this page. We aim to update this page with the latest and biggest savings as soon as we become aware of them.
Alternatively, you can also visit the EE website. You'll find all of the latest deals on the EE website, including limited time deals. From free gifts with selected phones to the best deals on SIM only plans. As these offers change regularly, we highly recommend keeping an eye on the website. Especially if you are looking for a discount or saving on a specific phone. The best time to look for discounts on phones is typically when a new phone get released. Older phones such as the iPhone 13 or the Galaxy S21 usually become cheaper after the newest phones get released.
We also recommend following EE on their social media pages on Facebook and Twitter. This will allow you to see the latest offers right on your newsfeed.
EE FORCES MILITARY DISCOUNT
EE are offering some great deals for British Forces, Military Veterans and their families! Whatever mobile phone contract or sim plan you're looking for they have it all. They have been around for years and offer some great competitive deals for you and your family.
Make sure you keep coming back as we regularly update the military offers and deals!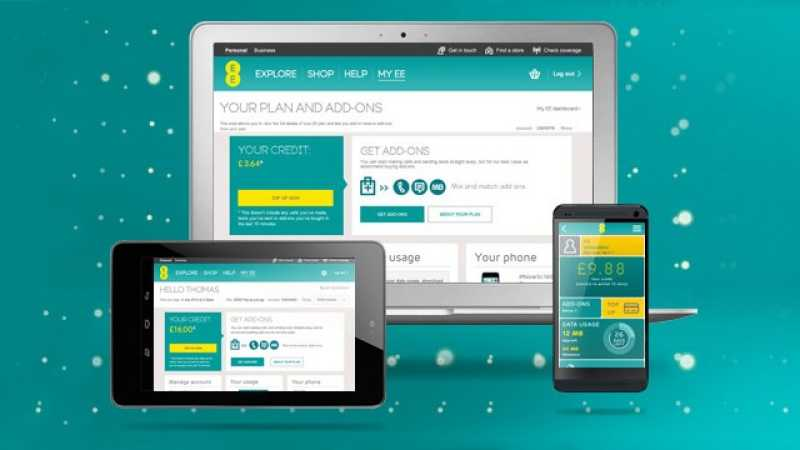 What sets them apart from the rest? Well they run the UK's fastest mobile network, having pioneered the UK's first superfast 4G mobile service in 2012 and they're also the first European operator who passed 12 million 4G customers. Its 4G coverage now reaches more than 95% of the UK population and its 3G coverage extends to 98%!
Along with a top quality phone service, EE also has all the very latest in smart phones and handsets available both online and in their stores. You can find these all at incredibly competitive prices too! If you're the kind of person who is looking for a network provider with reliable and fast service then the figures speak for themselves!
But! There's always room for improvement and if you're thinking of signing up to EE then be sure to give us a visit first as we provide you with the very latest promotional codes and offers, so you can get the best phone deal possible for less!