iwantoneofthose.com Discount Codes
If you really want to make someone's birthday as memorable as possible then IWantOneOfThose is the ideal destination for quirky and speciality gifts that balance humour and quality. Everyone knows it isn't always easy to come up with gift ideas and often balancing budget with quality can be difficult. Fortunately, IWantOneOfThose provides you with everything from cool gadgets and unique gift ideas that are ideal for both him and her.
What distinguishes IWantOneOfThose from other online sites is that their passionate team are constantly testing and bringing you weird and wonderful gift ideas. So if you require some gift-giving inspiration or love to get unexpected and fun presents then this is the place for you. The site keeps you up to date with all the latest offers, products and editor's choices to help you find that perfect gift idea without any of the hassle.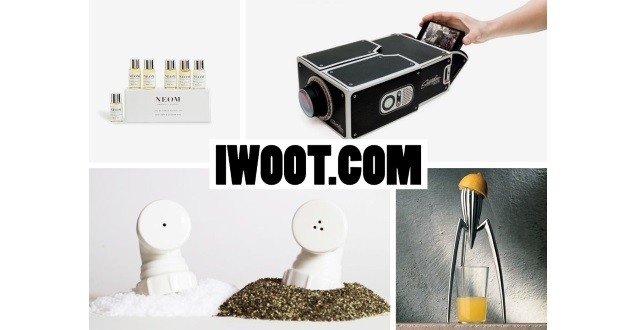 The company offers a wide variety of gifts that are ideal if you have a friend who is obsessed with geeky gifts or if you want to treat someone to a fantastic experience day. So whether you're looking for Star Wars memorabilia or you want to organise a race day in the car of their dreams, IWantOneOfThose has you covered.
IWantOneOfThose provides their customers with great offers and competitive prices. But if you are looking to get even more for your money then be sure to check back with us regularly, as we are dedicated to bringing you their best and most up-to-date offers and discounts.
BEST DISCOUNT CODES
Get amazing discount at iwantoneofthose.com using our Military Discount codes.