NEW LOOK OFFERS + DISCOUNTS
New Look started out in 1969 as a single fashion store in the UK. Cut to today and they've grown to become one of the leading fast-fashion brands, with over 580 stores across the UK, Europe, China and Asia. It isn't just their stores that bring in traffic, the New Look website also provides products for 120 countries worldwide and their social media following ranks in the millions on both Instagram and Facebook.
Essentials from £7.99
Shop Men's Wardrobe Essentials from only £7.99!
So what can New Look do for you? The company is a specialist in bringing the latest catwalk trends to the high street. The emphasis on combining these latest trends with value for money means fashion is a lot more accessible through New Look.
If you like to get the latest looks for less, then the frequent discounts and sales make New Look an ideal destination. Whether you're interested in the latest seasonal fashions, accessories or maternity ranges, you're guaranteed to find the perfect outfit for you!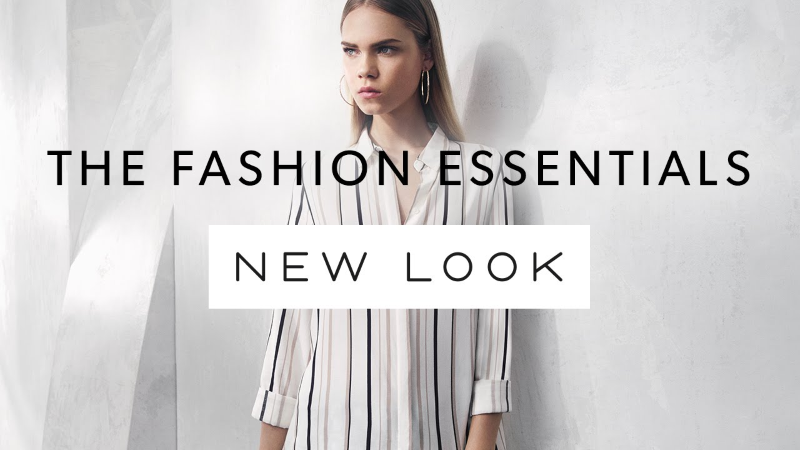 With plus size ranges and menswear, New Look is the ideal shopping destination for all the fashion conscious family. Furthermore the company truly lives and breathes the New Look brand, striving to put their customers at the heart of everything they do.
They share the same vision of becoming "the chosen brand for an inspiring accessible fashion experience". To achieve this they stand by their brand values; keep it simple, be brave, think customer, act with pace and take responsibility.
That's the New Look way.
If you want to make even more of a saving on your next stylish outfit then make sure you come to us first. Our team provides the very latest promotional offers and deals to help you get even more for your money.