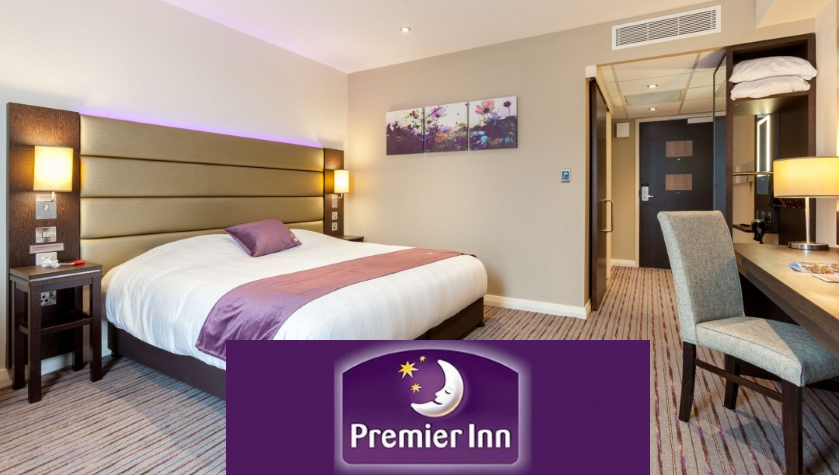 Get BEST price on Premier Inn Hotel
Great prices on hundreds of hotels across the UK.
Premier Inn Forces Discount
All Military Personnel, Family and Friends can get a much needed break away in amazing Premier Inn Hotels situated all over the UK with Forces Discount Offers.
Some of their recent offers for Military staff, family and friends have included:-
Rooms for Only £39
FREE Wifi in rooms
Under 16yr olds stay for FREE
London rooms starting at £45
These are just some of the deals that have been on offer which everyone could enjoy (not just military families) and save! If you really want the best price for a room then we suggest that you book well in advance for the best price.
No matter what you're looking for they have great locations and accommodation available for single, family or group bookings. If you know that you will need a breakfast or evening meal during your stay, if you pre book you can save even more money!
How can Military and Forces Families make the best savings at Premier Inn?
Kids eat free – If you have a family then this is great for you! Up to 2 kids can eat breakfast when ONLY 1 adult orders a full premier inn breakfast. How much is a breakfast? You can usually get one for about £9.
The Earlier you Book, the more money you save – We have found from experience that the further ahead you book the more money you're likely to save. You can usually book a room a whole year in advance and therefore get a good deal!
FREE Wifi – Everyone needs Wifi these days. You can get 1GB of data for FREE, but if you require more then you have to pay.
Report any problems – If you had any issues during your stay them make sure you report them. They have a online page that you can use or just speak to the staff when your at the hotel. You might find that you receive money back or some other form of compensation.
Saver Rates are your best money saver –  If you are really on a budget and want to maximise your savings then book the saver rate. You will usually find this is the cheapest, the only draw back is should you wish to change or cancel this stay – You can't!

Countryside Rooms
Enjoy a countryside room from only £39.00 - Loads of locations available!
What can you find in a Premier Inn room?
Luxury* king-size Hypnos bed
Toasty duvet
A choice of firm and soft pillows
Powerful showers in all rooms and baths in most
Freeview TV with 80 TV and radio channels **
Wi-Fi and desk should you need to work in your room
Tea and coffee making facilities
Hairdryers are available from reception
Blackout curtains for a peaceful night's sleep
FORCES DISCOUNT PREMIER INN
Premier Inn Offers and Discounts for Military – Use our guide on how to save!