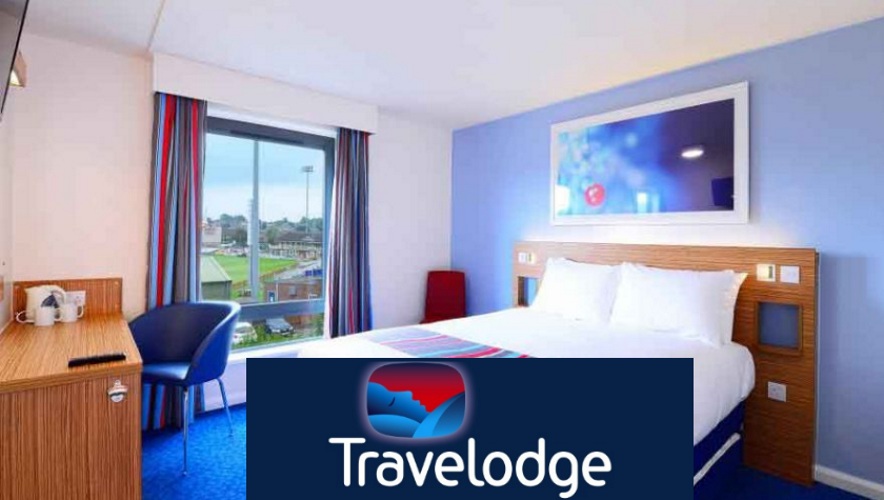 In need of a good nights rest? Travelodge can offer you overnight comfort that won't break the bank!
The Travelodge is a private hotel company operating in the UK's hospitality industry. This low cost hotel chain was founded in 1985, so you can trust them to offer you not only comfort but also experience. Their hotels are located all over the UK from Edinburgh, to London, and also Cardiff. The right Travelodge for you can be easily located too! Simply search the Travelodge website with your; desired location, dates of your stay and the number of people for the booking. Travelodge can then use this information to find the best room choice for you, these options include:
The Standard Room which allows customers to relax in a king size bed with an en-suite, a spacious desk, a Freeview TV, WiFi, toiletries and tea making facilities.
The PLUS Room which is provided with a king size bed with an en-suite, a spacious desk, a Freeview TV, WiFi, toiletries, tea making facilities, LED lighting and bedside charging points.
The Super Room provide a king size bed with a firm or soft hypoallergenic pillow and an en-suite. This room also comes equipt with a Hansgrhe Raindance 3 jet adjustable shower, a spacious desk, a Freeview TV, WiFi, a hairdryer, an iron, an ironing board, toiletries and a Lavazza A Modo Mio coffee machine.
With these room options you can guarantee that you can find the right price and comfort level for you and your family.
FAQs and Help
Does Travelodge offer Breakfast?
Yes, Travelodge offer their guests breakfast with their stay. They supply an unlimited breakfast starting from £8.50 for adults, whilst children under 16 can eat for FREE. Customers have the choice between lots of breakfast foods in the morning, these include:
Bacon,
Cumberland pork sausages,
Linda McCartney vegetarian sausages,
Free range scrambled eggs,
Crispy hash browns,
Mushrooms,
Tomatoes,
Heinz baked beans,
Fruit salad,
Yeo Valley organic yoghurts,
Croissants and more.
With your breakfast sit back and relax with unlimited drinks. The drinks selection includes Lavazza coffees, Typhoo teas and chilled breakfast fruit juices.
For those in a rush in the morning, the Travelodge also provide a breakfast on the go. This on the go breakfast includes a muffin, a carton of fruit juice, a tub of cereal and a carton of milk. So if you need to leave the hotel in a rush then Travelodge have you covered.
What forces deals are available at Travelodge?
Unfortunately, there is no specific discount for military at this stage. We have however provided you with the best and most update offers available, to maximize savings when booking. To find the best value for money, customers can view the company's current offers which highlights the cheapest stays.
Where do I go to book a room with Travelodge?
Bookings can be made online, over the phone or using the Travelodge app. When looking to book numerous rooms for a large event, customers can find it best to call the Premier Inn's Group Desk. The group desk are specialised in dealing with these bookings, so it will offer you a no fuss approach.
How can I keep up to date with Travelodge's latest deals?
To keep up with their latest news and offers you can follow Travelodge on their social media platforms: Facebook, Twitter, and Instagram. Alternatively, you can check back here for the latest discounts and deals.